Posted: February 14, 2020
Filed under: Comic Hero, Fiction, Jeff's Movie Reviews, Movies, Super Hero
| Tags: Comic Book Heroes, Comic book movies, D.C. Comics, DC Comics, Jeff Bowles, Jeff's Movie Reviews, Marvel, Movies, Superheroes, Writing to be Read
3 Comments

Dollars, Cents, and Superpowers
by Jeff Bowles
There was a time comic book adaptations were a non-starter for the majority of moviegoers. For every generally well-liked superhero movie, like 1978's Superman: The Movie or 1989's Batman, there were at least a dozen examples of comic films gone wrong. For one, the Marvel Universe was bargain-basement, low-rent stuff. Old timers will tell you of an era in which Stan Lee's greatest creations were relegated to B-movie direct-to-video time wasters, most of which were shot and funded outside the Hollywood system. Like, waaaaay outside the Hollywood system.
And DC, the former granddaddy of the genre? They tanked at least two very lucrative franchises because they forgot about pleasing fans and got cynical about their own intellectual property. Nobody, for instance, then or now, was willing to take 1997's Batman and Robin seriously. For God's sake, the batsuit had nipples. Holy unnecessary anatomy, Batman! You'll poke someone's eye out!
The 21st century, however, has seen quite the reversal in fortune for comic book adaptations. Boy, has it ever. In the year 2020, the biggest, most financially successful films in motion picture history feature superheroes, most of which are Marvel characters, because the notion of a working cinematic universe turned out to be an absolutely genius stroke. So how did this happen? What turned the silliest of nerd pastimes into a multi-billion dollar entertainment powerhouse?
In a few months, Writing to Be Read will be running some special articles in honor of national comic book month. May, by the way, is usually the time Marvel unleashes its biggest contender for the year. 2019's Avengers: Endgame was a blockbuster of epic proportions, and over at DC, they're cooking up a Wonder Woman sequel, a possible sequel to the Oscar nominated Joker, yet another Batman reboot, and Birds of Prey just hit theaters last week (and immediately flopped; sorry, DC).
Two things account for the dynamic transformation comic movies have undergone in the past twenty years: the aging-up of the comic-loving, video-game-playing, anime-watching nerd population, and the success of a movie called Blade.
For those who've never seen it (and at this point, it's a little bit obscure), Blade is a 1998 Marvel action-horror flick starring everyone's favorite vampire-slaying daywalker. Wesley Snipes took the lead role and made him exceptionally cool. And since he was still a bankable star, the film overperformed. The success of Blade emboldened Marvel to take the plunge and adapt one of their most popular properties, The Uncanny X-Men. Featuring all the fan-faves like Wolverine, Cyclops, Storm, Gene Grey, and Professor X, 2000's X-Men was not exactly faithful to the source material, but it was thrilling to finally watch a Marvel movie that didn't suck. Again, the idea of an entire working cinematic universe was just a glint in the eye of current Marvel Studios chief, Kevin Feige. The success of X-Men paved the way for the Spider-Man series, halfway decent adaptations of Hulk, Daredevil, Punisher, and The Fantastic Four, and at last, the granddaddy of all franchise starters, Iron Man.
In truth, however, the modern comic movie owes everything to Superman and its star, Christopher Reeve. His first turn in the famous blue tights hasn't aged exceptionally well, but it still stands out as one of finest examples of a big-screen superhero adaptation done right. Gone are the childish theatrics and abysmally small budget, the mindless plot, and for the most part, the wink-wink, nudge-nudge counter culture irreverence of something like the 1960s Batman television series. Superman: The Movie took its source material seriously. Richard Donner, the film's director, insisted on a high level of verisimilitude, which isn't something most Hollywood filmmakers would've gone for. Word has it the original screenwriter—none other than Mario Puzzo of Godfather fame—loaded his script with so many tongue-in-cheek gags the film may as well have been a super-farce. For an entire generation of fans, Christopher Reeve embodied the Man of Steel, fighting for truth and justice, making everyone believe a man could fly.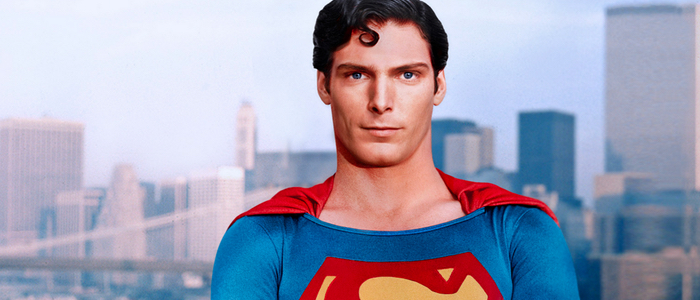 And of course, historically the franchise bombed out after four entries because, you know, DC. Same thing happened to the Batman franchise in the nineties. The folks at Warner Brothers were so shocked and sickened by Tim Burton's Batman Returns, they snatched the option to make a third bat-sequel from his grubby, weird, Edward-scissor-like hands and passed it off to the marketing machine. Again, four movies was all that first Batman series got, but by then, the genie was out of the bottle, and it wouldn't be long until Marvel ruled the roost. Marvel, by the way, had been in bankruptcy right until the time X-Men released in theaters. Quite a Cinderella story for the House of Ideas, one nobody could have predicted two decades ago.
In 2008, Marvel and Paramount Pictures released Iron Man, and it was off to the races. Starring the always impeccable Robert Downey Jr., Iron Man injected new life into the genre, and in so doing, completely rewrote the rules of Hollywood. Over ten years later, the Marvel Cinematic Universe is twenty-three movies strong and still growing. Two MCU movies are scheduled to hit theaters in 2020, Black Widow and The Eternals. The thing about Marvel is they're willing to take risks, knowing that if they do their characters justice, fans will show up. And we do. In droves.
The MCU is truly a mighty thing, containing team-ups like The Avengers and Guardians of the Galaxy, more experimental and hipper entries like Thor: Ragnarok (and doubtless) the upcoming Thor: Love and Thunder, politically relevant films like Black Panther, and everything in between. Yeah, they're still just silly comic book movies, but the entire world is in love with them, and their impact on our culture cannot be overstated. Just imagine all those kids growing up with Captain America posters on their walls. That's a lot of money in the making, and Marvel's parent company, Disney, knows it.
The future of this genre is wide-open, and its not hard to imagine a time Marvel and DC have become two of the most powerful and ubiquitous entertainment companies in the world. Their most popular characters are already known everywhere, and they have been for decades. Really, this is just the cherry on top for a literary form invented for children in the first half of the 20th century. Superman wasn't just the first superhero, he was the first super media product. The chiseled face that launched a thousand ships. And that doesn't even begin to account for all the successful and wonderful comic book movie adaptations that don't include a single cape or superpower. Greats of the sub-sub genre include Ghost World, American Splendor, 300, Road to Perdition, and Sin City. Check any of those out for a palate cleanser. You won't be disappointed.
It's funny, but the comic book industry itself has only shrunk in recent years. The good news for comic readers is the movies aren't likely to completely replace good old paper and ink any time soon. After all, where would all those mega powerful, newly wealthy studio execs get their ideas? What, Hollywood come up with something fresh? Yeah. And Captain America is a communist.
Next month we'll get back to the movie reviews, folks. For now though, go and have yourself a Marvel movie marathon, especially if you've never done one before. Yeah, it's a lot of confusing action and universe-ending doom, but hey, saving the world has never been so fun. Or so lucrative. Am I right, Disney?
---
Jeff Bowles is a science fiction and horror writer from the mountains of Colorado. The best of his outrageous and imaginative short stories are collected in Godling and Other Paint Stories, Fear and Loathing in Las Cruces, and Brave New Multiverse. He has published work in magazines and anthologies like PodCastle, Tales from the Canyons of the Damned, the Threepenny Review, Nashville Review, and Dark Moon Digest. Jeff earned his Master of Fine Arts degree in creative writing at Western State Colorado University. He currently lives in the high-altitude Pikes Peak region, where he dreams strange dreams and spends far too much time under the stars. Jeff's new novel, God's Body: Book One – The Fall, is available on Amazon now!
Check out Jeff Bowles Central on YouTube – Movies – Video Games – Music – So Much More!
---
You can keep up on what Jeff's been watching and catch all of his great movie reviews the second Friday of each month on Writing to be Read. Subscribe to email or follow on WordPress today.
---
Posted: July 20, 2019
Filed under: Book Review, Books, Fantasy, Fiction, Illustrations, Post-Apocalyptic, Pulp Fiction, Super Hero
| Tags: Book Review, Fantasy, God's Body, Illustrations, Jeff Bowels, Pat R. Steiner, Post-Apocalyptic, Pulp Fiction, Superheroes, Writing to be Read
3 Comments
God's Body, by Jeff Bowles has one of the most masterfully crafted openings that I have read in a long time. By the beginning of the second paragraph, he had placed me in the setting, I knew this was like no other story I had ever read, and I was hooked, which is what a great opening should do. It impressed me so, that I asked the author's permission to reprint it here.
"The toe was an ungodly mountain of flesh. As massive as it was inexplicable. It clung to the Earth like a bulbous pink tumor. Enormous, all-encompassing, the height of a skyscraper, the breadth of Niagara Falls. Rain water washed through its thick patchwork of crevasses and cracks. Long vertical rivers lapped at skin-cell canyon walls. There were flesh creeks and tidal waves. The toenail itself was the hanging shelf of the world.
Then Harold looked higher and saw the rest. Lord God Almighty…"
 You just can't read this and not want to know more. It's obvious this isn't going to be your average, everyday story, and you must read on in anticipation of what will come next. It's clear this will be a story of epic proportions, and Bowels does not disappoint. God's Body is an Armageddon story like no other; a post apocalyptic tale of good vs. evil in the best of pulp fantasy traditions, if such traditions existed. Bowles pulls out all the stops, using humor, irony and contemplation of the human condition to tell his tale with skill and craftsmanship. Everything about this story is of epic scale.
I'm not going to give you a rundown of this story line because the whole thing was such an entertaining read that I wouldn't want to give out any spoilers, but what I will tell you is that in addition to the wonderful writing talent of Bowles, the artistic craftsmanship of Writer's of the Future illustrator Pat R. Steiner accompanies this story with some truly awesome illustrations like the one seen here.
A truly original story that puts a new twist to an age-old theme. Written with skill and talent in a literary work of true craftsmanship, God's Body is like nothing else you've ever read. I give it five epic quills.
Kaye Lynne Booth does honest book reviews on Writing to be Read in exchange for ARCs. Have a book you'd like reviewed? Contact Kaye at kayebooth(at)yahoo(dot)com.
---